We are proud to inform you that the Raynville after school provision that parents requested has been approved by governors. This club will start on Tuesday 5th January 2021 and be based in the green portacabin at the bottom of the school grounds. The access will be by the gate near the provision for convenience. Further details will follow.
Please see the policy and information on this page and please do call or email the office for further details.
Before and after school clubs and other personal development opportunities
We run an exciting offer of sports and creative activities after school. Children will be invited to sign up for these at the beginning of each half term. Check the newsletters or ask at the office for current clubs. For 2023/24 we are looking to expand our range of activities to cover a range of talents and interests. To do this we will be finding out what our children would like to access and what there is available from the local community, Leeds, the university… If you or anyone you know has a talent/coaching experience etc that you can share with us to enhance our children's offer, please get in tough with the school office on 0113 2579590 or via email – admin@raynvilleacademy.org.uk.
We are developing a clear plan to help meet our children's needs and passions linked to our curriculum and before/after school.
In 2022/23 we ran a large variety of clubs with children from reception to year 6 able to attend a range of activities. All of our year 6 children took part in a sporting activity representing the school externally.
Here are some of the clubs we offered –
Local/national offers –
Bramley LEGO CLUB
World Book Day Winners
Our world book day plans
Anti-Bullying Week 2022
Children in Need
White Ribbon Day
NSPCC certificate
HENRY Healthy Families programme online
Internet Safety Week
Animal charity event
Money buddies – financial advice
Online safety
Leeds Utd Football Camp
Girls Ice skating offer
Watch England in Netball world cup
Watch games in rugby world cup
Watch tennis event and train
Bikeability training
Curriculum offers –
Animals and farm visit to EYFS
Year 1 Abbey house Museum
Year 1 Bridlington
Year 1 Nativity Church visit
Year 1 PSHCE letter
Year 2 Lotherton Hall
Year 2 PSHCE letter
KS1 Xmas concert
Year 3 Egyptian trip
Year 3 PSHCE letter
Year 4 Leeds City Museum
Year 4 Murton Park
Year 4 PSHCE letter
Year 4 Synagogue Visit
Year 5 Victorian visit
Year 5 Viking trip to Murton Park
Year 5 RSE
Year 5 D&T sessions
Year 5 Herd Farm residential
Year 6 White Scar Caves
Year 6 RSE
Year 6 canal & Abbey visits
Year 6 Liverpool visit
Year 6 Leeds centre visit
Internet Safety Week
Sports/other offers –
Brownlee Brother's Triathlon
Total Warrior
SEND bowling
SEND come and try event
Bench ball come and try event
Handball come and try event
Samba event come and try event
Tag Rugby competition
Penathalon competition
Y4 skipping event competition
Y3/4 Mini Tennis competition
Netball competition
Dodgeball competition
Football at Goals competition
Girls 5-a-side Football competition
Girls football competition
Chess club
Reading club
Drawing club
Art club
Cartoon club
Dance club
Choir
Singing club
Chess Club –
Chess club is up and running again for years 4 and 5. The children are improving with each passing week and our games are lasting longer each time. A lot of the year 5 children are very skilled and thinking more strategically about their games.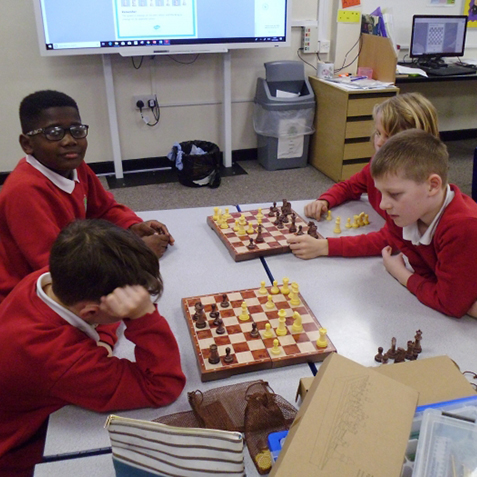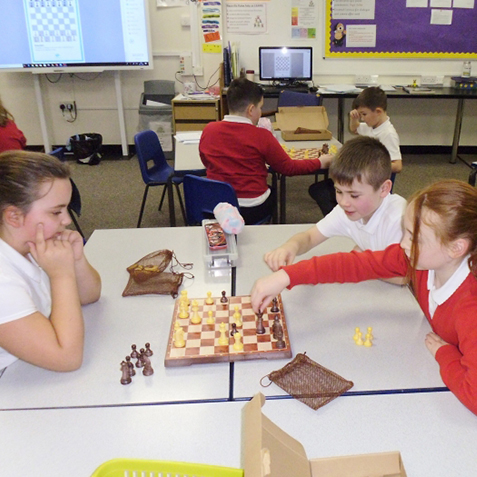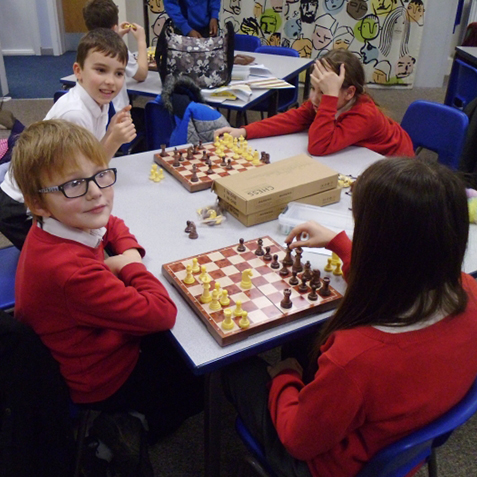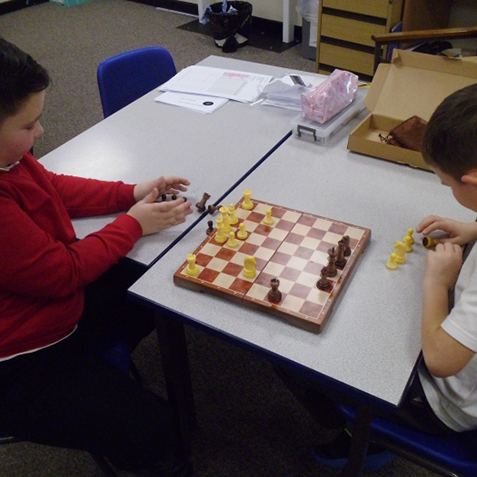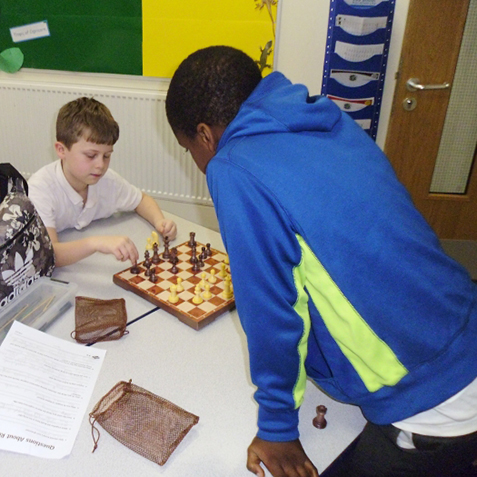 Bouldering Club!
Here's some videos from our bouldering club. A climbing sport on above thick safety mats without ropes or harnesses.