Geography and history are taught mainly through topic work. Research and field trips form an important part of children's learning. The area surrounding the school is a rich source of historical and geographical interest and the children study the local area in depth before studying other areas and different countries.
All topics are supported by visits to places of interest or visitors who are invited into school. For example in KS1 children visit the art gallery and Kirkstall Abbey Museum and in KS2 children visit a Viking village (and dress as Vikings) and the Victorian Schoolroom at Armley Mills (where they dress as Victorians).
As well as teaching the skills of learning associated with these subjects, the teachers link the themes to other areas of the curriculum – for example English.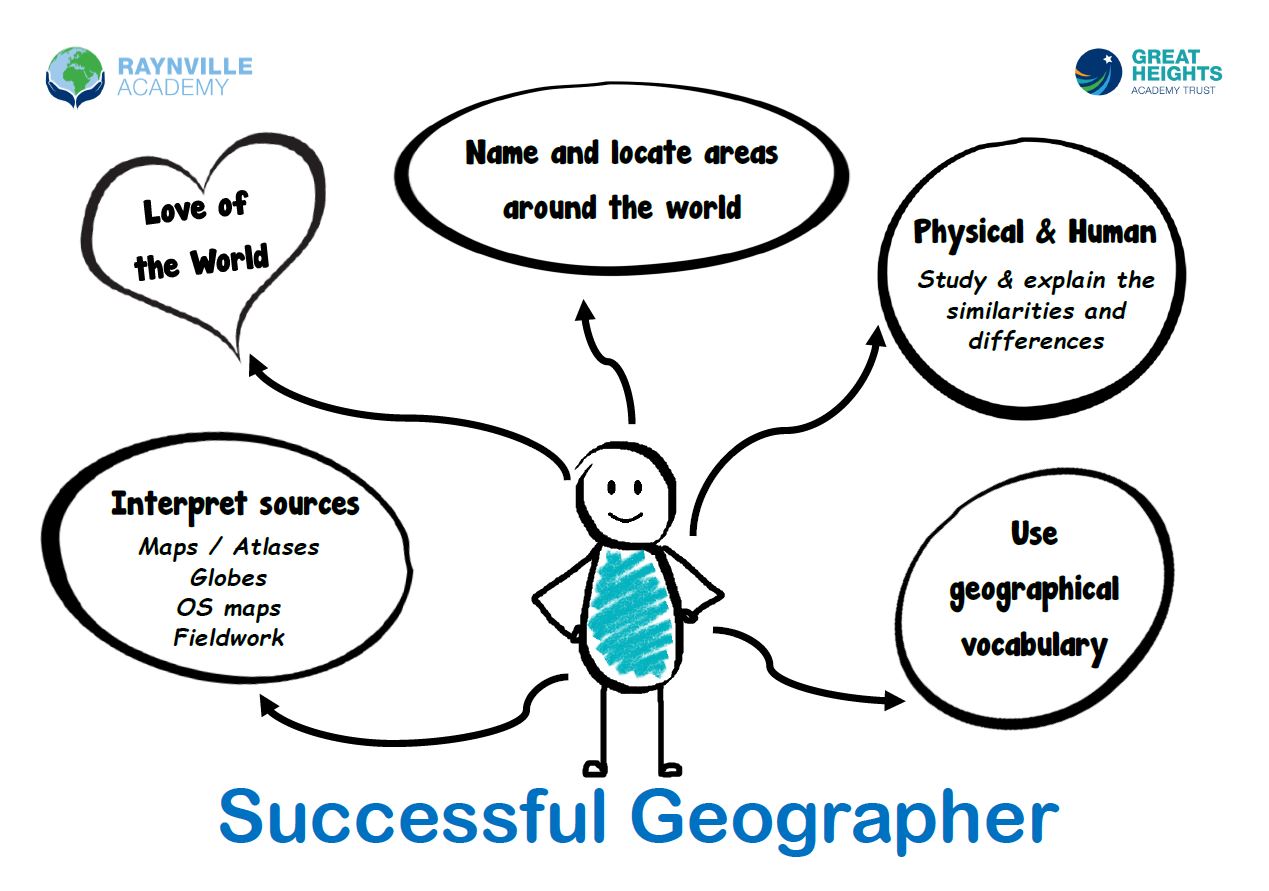 The Geography Association Primary Geography Quality Mark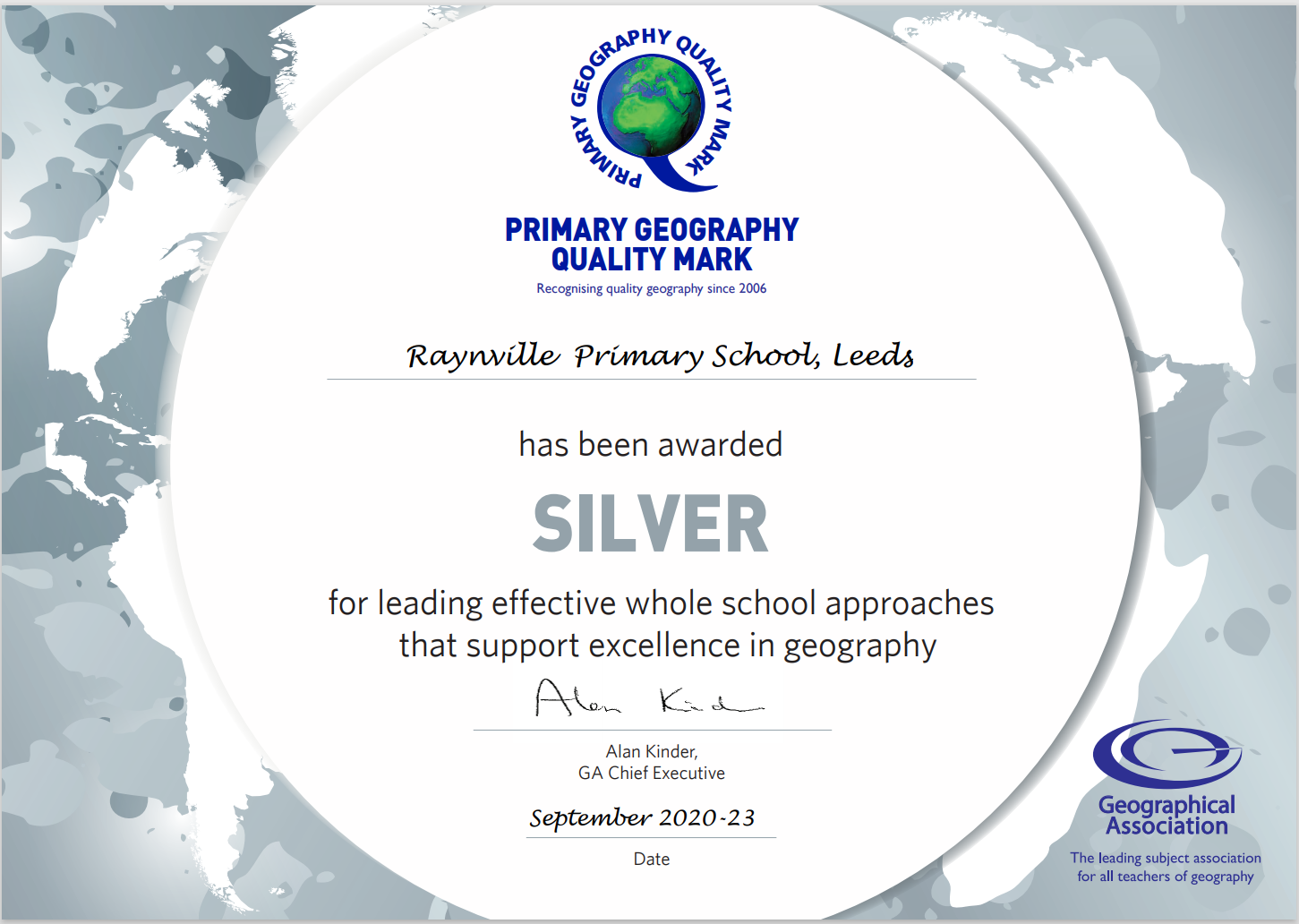 The Geography Association Primary Geography Quality Mark
What does this mean?
We have been recognised for having an ambitious, well planned and coherent geography curriculum, with a clear and articulate rationale for any topics or themes covered, which constantly builds on prior learning.
Pupils are given opportunities to develop confidence, independent enquiry and critical thinking, while working collaboratively, safely and with resilience.
Rigorous monitoring and reflection identifies priorities and strategies for improvement and lead to a well-focused geography curriculum.