Our School
BACKGROUND AND TIMELINE
(continuation of Principal's Welcome)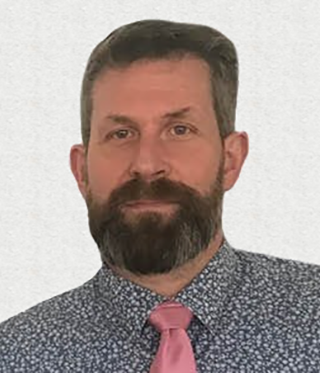 I was appointed as headteacher at Raynville Primary School to start in September 2016. Prior to my appointment, the governing body (along with the governing bodies of the other primary schools in our area) had begun to investigate the implications around becoming an academy, possibly as a group of schools together.
I worked with the governing body to continue this investigation following my appointment. The governing body established a working party that were responsible for further investigating this process and to determine if it was the best thing for our children.
After further research, the governors contacted the Department for Education (DfE) who assigned us a project lead. The project lead then gave us a list of suitable academies to investigate and visit to gather further information.
In 2017, the working party looked at the list and selected a short list of academies to visit and gain further information about. From these visits, the working party was able to feed back to the full governing body who then decided to look more closely at the Great Heights Academy Trust offer and its potential suitability to join.
After further visits, the governors unanimously agreed to begin the consultation process with regards to becoming an academy and joining the Great Heights Academy Trust. Following this we began the process of consultation with staff and parents/carers.
We held staff consultations throughout September to December 2017 and with parents from October to November 2017 with meetings for parents taking place on Tuesday 3rd October, the first was at 2:30pm and the second at 5:30pm
In December 2017 we had our very successful Ofsted visit providing us with 'evidence' of our strengths to be able to begin to offer support. In January 2018, we confirmed with the DfE our intention to convert to become an academy and join the Great Heights Academy Trust.
The Headteacher Board had to look at our proposal but did not get to this until June 2018. They requested further information about our proposal including financial implications and collaborative working plans.
In October 2018, the headteachers board approved our application to convert with the Great Heights Academy Trust.
On November 27th a conference call was held between the school, Greetland, the DFE, solicitors and Leeds Authority about the process. A date for converting on 1st April 2019 was agreed. A further meeting was held the day after with the authority's solicitors.
December 6th saw a visit from two members of the Leeds LA team responsible for land ownership to look into our borders and what land will be ours to use post conversion. It was a good meeting with no issues.
On Monday 1st April 2019, we became an academy.
Who are the Great Heights Academy Trust?
Greetland Academy is an outstanding provider that has a long history of high-quality provision for the children and supporting other schools. They have a SCITT, (School-Centred Initial Teacher Training) a teaching alliance, a National research school and an English Hub. They are established in working well with many other schools and agencies including universities and the Department of Education.
Great Heights Academy Trust
Initial consultation parents letter
Academy Order
The Vision
We have a strong sense of community at Raynville and are very proud of our friendly, positive ethos. This was recognised by Ofsted when they last visited us in 2017. Ofsted officially recognises Raynville Primary as a good and improving school, read on to find out what they had to say about our school…;
"Children achieve outstandingly well in the early years. The stimulating learning opportunities in the Nursery and Reception years now equip children very well indeed for work in Year 1."
"Pupils are safe and well looked after in the school. They successfully benefit spiritually, morally, socially and culturally from the wide array of visits and experiences."
"Pupils attend regularly and behave well. They show positive attitudes towards their learning."
"The physical education and sport premium funding is used exceptionally well to develop pupils' awareness of the importance of leading a healthy lifestyle"
"The use of additional funding is also effective in enhancing the learning of pupils who have special educational needs (SEN) and/or disabilities, and those from disadvantaged backgrounds"
"The headteacher is ambitious for all pupils. His high expectations are rapidly driving improvements. They ensure that pupils achieve well from their starting points."
"The future is in our hands"
RAYNVILLE PRIMARY SCHOOL VALUES AND ETHOS
We aim to build up a positive ethos by providing:
a happy, safe, caring environment which safeguards all children.
a fair system of discipline, where good behaviour is expected, and outstanding behaviour is readily praised, and any form of bullying is openly challenged.
equal opportunities for all.
an effective whole school community partnership.
an image that the whole school community can be proud of, identify with and participate in.
We aim to ensure our curriculum will:
be responsive to the needs of the pupils and the Bramley community and will therefore:
focus on basic skills throughout a broad, balanced, cross-curricular and progressive range of learning outcomes.
provide a high standard of personalised learning for each child.
introduce children to new, memorable experiences and ways of thinking.
develop each child intellectually, physically, spiritually and morally.
promote health, tolerance, happiness, safety and independence.
enable all pupils to enjoy and achieve.
We will therefore provide:
an environment which ensures the safety and well-being of all.
a clear home-school contract which summarises our aims and sets clear expectations of pupils and parents/carers.
an environment where pupils make a positive contribution.
support for families from our Pastoral and Inclusion Team.
a range of extended services.
a learning environment where pupils/families can achieve economic well-being.
a range of activities within and outside the national curriculum to promote excellence and enjoyment for all.
At Raynville we build the skills for Learning and Life………
We believe all children should be able to learn together in a stimulating environment, and be inspired to give their best.
We celebrate the richness of our children's identities, be it their talents and interests, their gender, cultural or ethnic heritage, language or additional needs.
We have a strong sense of community at Raynville and are proud of our values:
We Nurture
We Challenge
We Inspire
We are Honest